Plastic Vacuum Forming and Thermoforming
The vacuum forming is one of the oldest and most common methods of processing plastic materials. It is a process in which a thermoplastic sheet is heated to the appropriate temperature, stretched around or into a mold/pattern, and conformed to the mold by applying vacuum pressure between the mold surface and the plastic sheet.
Because heating of the material to be formed is required, vacuum forming is considered a thermoforming process. Vacuum formed products are all around us and play a major part in our daily lives. Suitable materials for use in vacuum forming are conventionally thermoplastics. The most common and easiest to use thermoplastic is High Impact Polystyrene Sheeting (HIPS). This is molded around a wood, structural foam or cast/machined aluminum mold and can form to almost any shape.
Plastic Plastic Vacuum Forming and Thermoforming Products Samples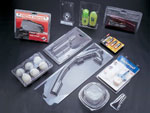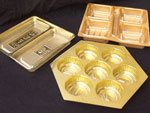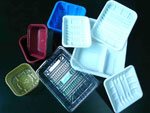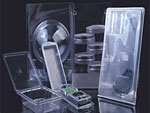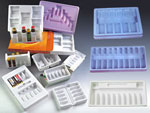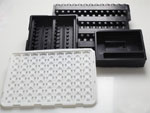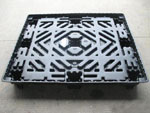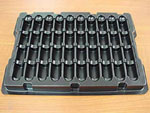 Application:
The vacuum forming process can be used to make most product, such as baths & shower trays, yoghurt pots, ski-boxes, boat hulls, machinery guards, vehicle door liners, refrigerator liners, sandwich boxes, parts of vehicle cabs, exterior shop signs, and more.
Our Capabilities:
Wall-Thickness: 0.1mm ~ 10.0mm
Product Size Range: 10mm ~ 3,500mm
Product Weight Range: 0.01kg ~ 150.00kg
Materials:
Acrylonitrile Butadiene Styrene (ABS)
Polyester Copolymer (PETG)
Polystyrene (PS)
Polycarbonate (PC)
Polypropylene (PP)
Polyethylene (sheet and foamed sheet) (PE)
Polyvinyl Chloride (PVC)
Acrylic (PMMA)
Types of Plastic Vacuum Forming and Plastic Thermoforming:
Vacuum Forming Moulds
The wood patterns vacuumforming are relatively inexpensive and allow the customer to makes changes to their design very easily. The number of samples that one is able to get from a wood pattern depends on the size of the part and the thickness of the material. Typically, wood patterns are used to gauge general functionality of both the part and the thickness of the material.
Cast Aluminum Moulds
Cast aluminum moulds are cast at a foundry and typically have temperature control lines running through them. This helps to regulate the heat of the plastic being formed as well as speed up the production process. The main drawback with this type of mould is cost.
Machined Aluminum Moulds
Machined aluminum moulds are like cast aluminum except they are cut out of a solid block of aluminum using a CNC machine and some sort of CAD program. Typically machined aluminum is used for shallow draw parts out of thin gauge material. Applications may include packaging as well as trays.
Composite Moulds
Composite moulds are a lower cost alternative to cast or machined aluminum moulds. Composite moulds are typically made from filled resins that start as a liquid and harden with time. Depending on the application, composite moulds can last a very long time producing high quality parts. Suitable for all but the highest volume production and strictest tolerances.
Plastic Vacuum Forming
The Maxtech have been experts in vacuum forming and all of it's various methods for a decade. We are able to manufacture vacuum formings in any extruded plastic up to 10mm thick, in any colour, up to 2450mm x 1120mm x 600mm in depth.
The advantage of plastic vacuum forming is its flexibility, as are cost effectiveness and speed of production. Prototypes can be produced quickly and accurately to prove parts before full production tooling is required. Tooling costs are also substantially less expensive in comparison to most other plastic process manufacturing, namely injection moulding, especially on large parts or short production runs.
Vacuum forming offers several processing advantages over other forming processes. Unlike other thermoplastic forming processes, where powder or granulate are the starting point, vacuum forming uses extruded plastic sheet.
Maxtech is a professional plastic vacuum forming and thermoforming mold manufacturer in China. We offer a reliable and low cost plastic thermoforming and vacuum forming solution for materials of ABS, PETG, PS, PC, PP, PE, PVC, Acrylic (PMMA).
We also provide the following services:
1. Metalworking Service, CNC Machining and EDM Machining Service
2. Heat Treatment:
Hardening, Annealing, Normalizing, Stress Relieving, Softening, and Graphitization
3. Surface Treatment:
Metal Polishing (Metal Mirror Polished, Brushed Metal Finishing), Shot Blasting, Sandblasting, Spray Painting, Powder Coating, Thermal Spraying, Anodizing, Chrome Plating, Nickel Electroplating / Electroless Nickel Plating, Hot-Dip Galvanizing, Copper Plating, Phosphorizing, Electrophoresis and Passivation
4. Assembly
5. Packing
6. Testing Report, QC Report