Plastic Rotational Molding (Plastic Rotomolding)
The rotational molding, also known as rotomolding, is a molding process for creating hollow plastic items. The rotational molding process is a high-temperature, low-pressure plastic-forming process that uses heat and biaxial rotation to produce hollow, one-piece parts. Rotational molds are significantly cheaper than other types of mold, such as oil tanks is much easier by rotational molding than any other method. Very little material is wasted using this process, and excess material can often be re-used, making it a very economically and environmentally viable manufacturing process.
Plastic Rotational Molding Products Samples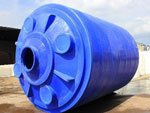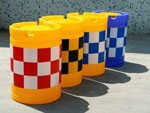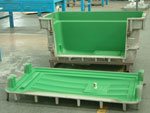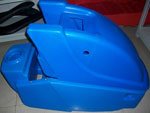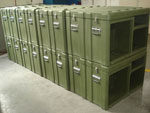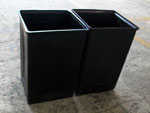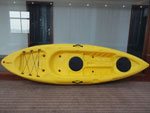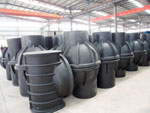 Material Choices: HDPE, LLDPE, etc…
Molded Wall-Thickness: 3mm ~ 18mm
Molded Size Range: 50mm ~ 4,000mm
Molded Weight Range: 0.5kg ~ 250kg
We can do foaming filling inside the rotational molded products, as well as the metal inserts.
We can also make high precision threaded rotational molding, and double-layered rotational molded products with two colors.
Application:
We provide products for community, public park, kindergarten, shopping mall, and so on, with indoor and outdoor amusement rotational molded facility products such like fitness equipment, large children combined slide, children's desks and chairs, rubber floor mat, soft playground, etc.
Advantages:
1. Commitment to finding a workable, cost-effective solution for our customer.
2. Knowledgeable design & engineering staff to help satisfy your unique requirements.
3. Totally customizable solutions, including colors, graphics, inserts and mold treatments.
4. Complete conception-to-delivery production capabilities.
5. Lightweight, durable products that are exceptionally cost-effective in any environment.
6. Strict quality control
Cost Advantage:
1. Tooling for rotational molding is less expensive when compared to injection and blow molding.
2. Rotational molding lends itself to short runs of 15+ parts.
3. Existing part designs e.g. Cold Air Intake systems can be converted from a costly metal design to a cheaper high quality plastic part.
4. Recycled material can be used in some applications making the product cheaper and greener.
Maxtech provides custom rotational molding solutions for a variety of industries. We use the latest rotomolding technology, tooling and equipment to provide practical, innovative products for our valued customers. Maxtech is a professional rotational mold manufacturer in China. We offer a reliable and low cost plastic rotational molding solution for materials of HDPE, LLDPE, etc
We also provide the following services:
1. Metalworking Service, CNC Machining and EDM Machining Service
2. Heat Treatment:
Hardening, Annealing, Normalizing, Stress Relieving, Softening, and Graphitization
3. Surface Treatment:
Metal Polishing (Metal Mirror Polished, Brushed Metal Finishing), Shot Blasting, Sandblasting, Spray Painting, Powder Coating, Thermal Spraying, Anodizing, Chrome Plating, Nickel Electroplating / Electroless Nickel Plating, Hot-Dip Galvanizing, Copper Plating, Phosphorizing, Electrophoresis and Passivation
4. Assembly
5. Packing
6. Testing Report, QC Report