For the past 10 years, we have successfully exported many metal casting parts to worlds. We provide a variety of metal casting processes, including: sand casting, die casting, low pressure casting, gravity casting (permanent mold casting), investment casting, and precision casting...




Metal fabrication is a value added process of metal structures by cutting, bending/rolling, machining, surface treatment and assembling processes. Metal fabrication process usually start with item drawings (accuracy and workpiece dimension) then move to the metal fabrication stage and finally to the installation of the final...



Precision machining is a process used in the industry manufacturing, that generally use of lathes, mills, routers, grinders, cutter, and EDM machines to achieved final metal parts. Maxtech provides customizable precision CNC machining services according to customer requirements and drawings...



Maxtech has variety of tonnage injection molding machines, large, medium and small ton. We has rich experience in multi-cavity molding with full hot runner system and half hot runner system. We are capable of manufacturing precise moulds with various dimensions and the complex moulds...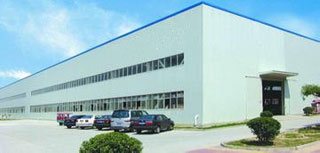 Founded in 2000, Maxtech is a professional manufacturer of metal fabrication, metal casting and CNC precision machining in China. We focus on custom manufacturing, and professional engineers to support the exporting service. Our engineers very familiar with the international grades and standards, they are has been working in exporting area for almost a decade now.
We offer a reliable affordable metal products solution. And we are able to utilize our low cost structures in China, and provide a low cost and reliable final product, lower than almost any other countries supplier. Our experienced team of project managers, engineers and QA specialists acts as our customers' China liaison to manage sourcing & manufacturing projects.
Maxtech provides customizable metal fabrication, metal casting and CNC precision machining services according to customer requirements whether it's low volume parts, high precision parts, large metal parts, molds, structural parts or welding parts.