About Us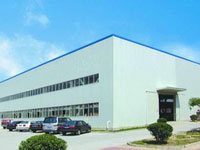 Founded in 2000, Maxtech is a professional manufacturer of plastic molding, metal casting, metal fabrication, sheet metal fabrication and CNC precision machining in China. We focus on custom manufacturing, and professional engineers to support the exporting service. Our engineers very familiar with the international grades and standards, they are has been working in exporting area for almost a decade now.
We offer a reliable affordable metal products solution. And we are able to utilize our low cost structures in China, and provide a low cost and reliable final product, lower than almost any other countries supplier. Our experienced team of project managers, engineers and QA specialists acts as our customers' China liaison to manage sourcing & manufacturing projects. We run cost reduction analysis, execute custom manufacturing in China and ship products to North America, Europe and around the world.
Main Products and Services:
1. Metal Casting: Die Casting, Sand Casting, Gravity Casting and Investment Casting
2. Metalworking Service: Metal Fabrication, Sheet Metal Fabrication, Structural Metal Fabrication, Metal Frame Manufacturing, Welding Service, Cutting Service, Metal Bending, Plate Rolling, Metal Roll Forming, Sheet Folding, Metal Stamping, Deep Drawn Stamping, Expanded Sheet Metal and Metal Perforating.
3. Precision Machining Service: CNC Turning, CNC Milling, CNC Drilling, CNC Boring, CNC Grinding, CNC Cutting, Laser Engraving and Laser Marking.
4. Plastic Molding: Injection Molding, Rotational Molding, Blow Molding, Vacuum Forming and Thermoforming.
5. EDM Machining Service: Wire EDM Machining, Sinker EDM Machining, EDM Hole Drilling Service and Small Hole EDM Machining.
6. Heat Treatment Service
7. Surface Treatment Service
8. Assembly
9. Packing
10. Testing Report, QC Report
Our Advantages: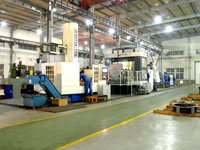 1. Customized Solution: complete according to customer requirements.
2. Low cost implementation and cost control: Compared to US and Europe factories, China more than 30% cheaper.
3. Master English and experienced engineers is absolutely necessary in custom manufacturing. (Many low-cost China manufacturers was incapable deal with foreigners)
4. Control Risk: Manufacturer qualification examination (capacity, equipment, enterprise scale, certificate, QA test, confidentiality agreement, etc.)
5. One-stop Service: For products already made in China, we can locate the factories and link you directly with them. If a product is not made in China yet, we can facilitate a chinese manufacturing transfer (You'll provide specs, drawings, samples, photos...). And we manage manufacturing, QA, custom clearance and ship products from China to your port, to your door, or directly to your clients.
6. Transparency: you are welcome to visit the actual manufacturers in China and discuss requirements with mold makers directly.
Custom Manufacturing Process for Metal Fabrication, Sheet Metal Fabrication and Precision Machining
1: Send us the part drawings, materials, color, quantity and special requirements. If you only have a idea, you can provide a picture or send the samples to us, we will help you designed it and sent to you for confirmation.
2. Provide quotation according to all your requirements. We could discuss over emails or phone calls to improve the design, drawings, dimensions and materials, production process and package.
3: Sample confirmation: send the prototype or some samples for you to confirmation.
4: Mass production: move to mass production after your confirm to the prototype or the samples.
5: Quality inspection: The quality control and quality inspection of production process, and send the QC report to you.
6: Assembly and packaging
7: Delivery: Flexible delivery (delivery to your port, to your door, or directly to your clients)